EVERYTHING HANDMADE IS EVERYTHING LOVE!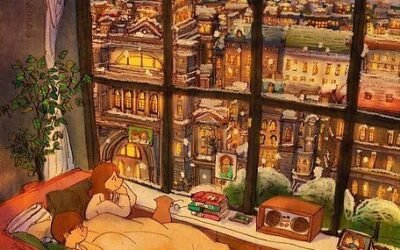 20/12/2020 a good date to write a farewell note to an antagonist (here it's the year 2020), which taught us the best lessons for life! When we all welcomed 2020 on the midnight of December 31st of 2019, little did we know that we were heading for one...
read more
What is a cold process soap & how is it different from a melt-n-pour soap?
A cold process soap making is a process of making soap from scratch. You have complete control over your base ingredients. By combining different types of oil (commonly coconut, olive & palm oil) with lye (sodium hydroxide) to make, what many consider to be, true natural soap. You do have to be careful to use the correct quantities or you may end up with mess of oily gloop or soap that is unusable. There are also serious safety issues to consider because of the exothermic chemical process involved. You also then have 4-6 weeks wait before your soap is usable, but once cured it will last a long time. This is the traditional way of making a soap & truly a fruit of labour , patience & passion !
Where as melt-n-pour is a pre-made soap base that you can order from a vendor. That means you have not had to go through the hectic process of  buying ingredients that are organic, safe & a best suit for everybody involved , making everything from scratch and waiting weeks for the soap to cure! However, you are not truly in control of all the ingredients that have gone into making the soap. Anyone else can buy the same pre made soap base and make a very similar soap bar.
How do I use your face clay?
Take a small amount of clay , apply a thin layer of clay on your wetted face & neck area. It will have a tingling effect for 15 secs. Leave it for 10 mins max & then wash off with cold or Luke warm water. Pat dry. Use couple of times weekly for optimum results.Please discontinue usage if the tingling sensation stays beyond 15-20 secs.
Can I keep the hair mask overnight?
Just in case you forget & get mesmerised by the heavenly fragrance of this amazing product. Ideally 2-3 hrs of application like hair oil & then rinsing off the product with a mild shampoo is the best way to use it!
Is phenoxyethanol a safe preservative?
If you're a concerned consumer, chances are you've read about the potential dangers of many preservatives used in the beauty industry. Two of the most well-known preservatives, parabens and formaldehyde, are on many people's list of ingredients to avoid because of their carcinogenic nature. Simply put, preservatives are used to keep products from growing bacteria, mold and yeast. For any skin care product that you intend to use for longer than a month, it's critical that they contain some type of preservative to ensure your safety. 
Phenoxyethanol (PE) is a preservative found naturally occurring in green tea and chicory.  For commercial purposes, phenoxyethanol has been synthetically re-created in a laboratory. Phenoxyethanol is a clear, colourless and chemically stable liquid that acts as an effective antimicrobial against bacteria, yeasts and mold.  
The EU and Japan permit the use of phenoxyethanol in skin care products at a concentration of 1% or less.  And, when it is used in trace amounts, it's shown to be a safe and effective preservative, with no evidence of causing cancer or  disrupting hormones like Parabens.  And, in a recent study, phenoxyethanol was found to be the safest preservative available for use in a neonatal intensive care unit where preventing infections is top priority.
We have done an extensive multi-ingredient research , before passing the verdict of using phenoxyethanol as a preservative in our products. You can too find extensive literature on the web for your knowledge of what is safe & what isn't. Hence, giving you some reference links below : 
https://theodermaskincare.com/blogs/news/phenoxyethanol-in-skin-care-a-natural-preservative-theoderma
https://www.paulaschoice.com/ingredient-dictionary/preservatives/phenoxyethanol.html
https://www.healthline.com/health/phenoxyethanol#where-will-you-find-it
I have a small terrace garden , can I avail your service under the farm-to-foam category?
Absolutely YES! Anybody who has access to fresh , pesticide-free , organic produce from your 50 acre farm , a small terrace garden or a pot on your windowsill where you grow your organic herbs , can contact us to learn more about FARM-TO-FOAM concept. In this concept we are trying to make possible the option of having skin care products made fresh from the produce available to you & which you think is a best suit for your skin type. Here we try & understand the properties & how to incorporate it in a skin care product & give you a suggestion of what best can be made out of the incredible ingredient you have brought to us.
What the hell are SHAMPOO BARS? And how do they help our environment?
Welcome to the world of sustainable beauty, where the planet doesnt have to pay a price for our frilly desires. Shampoo bars are a catching trend in the sustainability charts for their plastic free availability.They are everything a shampoo bottle is & much more.It is a puck made of solid surfactants that are mild & eco-certified, that means the surfactants arent harsh on your mane & dont disturb the aquatic flora & fauna too. These pucks last for crazy amount of time! (we have used them for an approximate 100 washes!!)Their virtues are countless , but the one I cant resist to mention here is that they are a traveller's best friend. No more spillage,no more – 'Oh sh*t! This stupid thing leaked all over my bag!"